doing our bit
Posted on 19 December 2017
With venues throughout the UK it's no doubt thestudio deeply values and cherishes the communities it calls home. With this in mind, we're continually looking for ways to connect with our local neighbours and we've found the perfect way… partnering up with regional charities and not for profits!
Who we are working with…
Life's much better when we work together to create a kind and caring society. This being said, check out who we're currently working alongside to support enriching our communities!
Foodinate…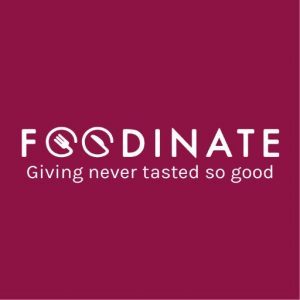 Foodinate Fancy Cakes are a fantastic way to support our local communities. Grab a slice of feel good by adding "Foodinate Fancy Cakes" to your event with us. Whilst enjoying a selection of delicious gluten free mini cakes, Foodinate will provide a hot nourishing meal to a local person in need. Definitely a win-win!
Here's a little bite of insight from Foodinate… "Our partnership with The Studio has generated over 2,800 meals since 2017 and we are so grateful to be able to help make a positive impact in four different cities with them! These exclusive Foodinate Fancy Cakes are a delicious way to help provide meals for those who need them most and we can't wait to continue tackling food poverty across the UK as part of The Studio family. So, let's #EatCakeAndDonate!"
Find out more about Foodinate by clicking here…
Let's Feed Brum…

A brilliant Birmingham based charity who focuses on providing "food, drink, essential supplies and friendship" to those living on our streets. We've teamed up with Let's Feed Brum to help get these Brummies back on their feet, every day our chefs and catering team package up any extras, providing nutritious meals to be served up and offered in the soup kitchen. Just by booking lunch with us, you may be contributing to the bigger picture!
Christmas 2018, our chefs put in some voluntary overtime to cook off a fantastic feast! In the spirit of Christmas, we contributed 300 freshly cooked Christmas dinners for those in need at St.Peters Cathedral. Ben Rafiqi from Lets Feed Brum commented on the occasion…
"Saturday did go brilliantly!! And your team were amazing!
They popped up with a pre-delivery on a trolley, then suggested we fetch it the rest up on three trolleys. A few extra hands went down, no vehicle needed. By the time they were back the Cathedral had been filling up. But no downing tools from the Studio team, no…. up with the sleeves and onward into the crowded chaos serving with a smile, clearly experienced with trench warfare and relishing every moment.
230 people were served, a happy mood prevailed, joyous music sprinkled itself upon the gatherers…….all went away clutching a gift.
Your guys were so good I hereby confer upon them Honorary Membership of Let's Feed Brum.
Thank you the Studio, we love you!"
Find out more about Let's Feed Brum by clicking here…
Crisis…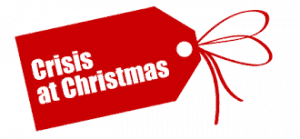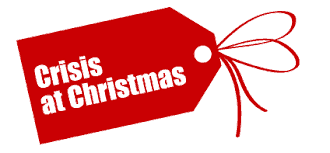 This inspiring organisation pools all its efforts to help ease homelessness throughout the UK. Through recognising the needs of those on the street, they empower these individuals to stir up real positive change in their lives. Annually, thestudio joins hands with Crisis @ Christmas, hosting their guests with delicious festive themed treats and a space to provide services like: health checks, mindfulness, and creative and hair/beauty sessions.
Our charity promise…
We appreciate that as a charity, funds are precious. With this in mind thestudio team will always look to offer the best rates possible on your chosen date and if not, we'll always offer an alternative or point you in the right direction. After all, our mission statement is: Customer First!