5 Things you didn't know about thestudio's cook book…
Posted on 04 May 2018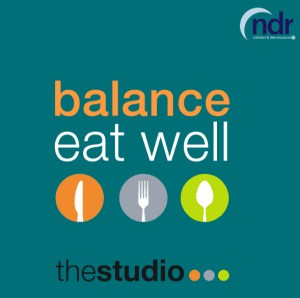 It's heating up at thestudio this May as we've got some exciting news to share! Our cookbook BALANCE has arrived in all of our venues and is rammed with over 60 healthy recipes!
The book fits perfectly with our food philosophy, an affordable but beautiful book that has been created in response to the amount times we have heard "lunch was delicious" can you ask the chef for the recipe!
But here's a few things you might not have known about our little book of BALANCE …
Not for profit…
That's right, this little number is a not for profit book! All the proceeds go directly to supporting the Nutrition & Diet Resource UK a not for profit organisation for patient centred care working in the public and private sector. It really is all about the food and promoting healthy balanced diets!
Daily dine…
If you've attended, are going to attend or actually are at thestudio this very moment, chances are you'll be lunching on one of the recipes from "Balance"! With over 60 fresh, exciting and inspired dishes that have all appeared on our menus at some point, you won't be short of combinations to choose from. Aside from an undeniably delicious afternoon break, it's serves as the perfect time to show guests what thestudio's made of!
Swapsies…
Things are better when everyone can enjoy them, that's why on a lot of our recipes, whether it's for ethical or health reasons, we've highlighted ingredients within the recipes that can swapped to suit your dietary needs. Balance has a section dedicated to adapting to special diets from veganism to gluten free… we've got a dish for you!

Hats off to the chef…
Compliments were driving force behind the whole idea, each location chef has been involved in the creation of the book, thestudio thought it would be great to give something back to the guests who love their food, offering up the opportunity to impress their friends and family with some tasty dishes. All of this whilst contributing to the bigger picture.
Nutrition is the key …
All the recipes have been analysed by Nutritics software, so you can be assured (if you can stick to just one portion!) of the energy, fat, carbohydrate, protein and salt content in each dish.
We'd love to hear about your favourite foodie experience at our venues, tweet @studiovenues your favourite dishes and remember, if you'd like to find out more, we're just a fork call away…