Global Meetings Industry Day
Posted on 09 April 2021
On Global Meetings Industry Day we thought it would be a good chance to reflect on the past few weeks. This week in particular has been one of the busiest for thestudio since the Government 'Roadmap to Reopening' was announced back in February.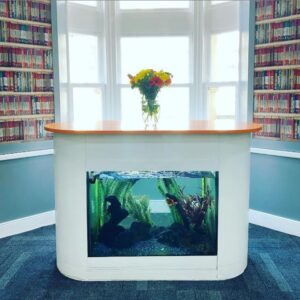 We had already seen the number of booking enquiries we have received jump and in recent weeks and in turn seen this turn into firm commitments from our customers.
What's more, conversations have turned from cancelling, postponing and rearranging to new dates, new events and a new air of confidence that this time we can truly start to get back to normal.
All really encouraging stuff, isn't it?
This week though has been something else entirely.
This week we have seen all of that continue. We have also seen some of our spaces refreshed, revitalised and ready to go. We have seen our live streaming studio, ideal for hybrid and virtual events, really take off and in use again (and what a tremendous offer it is too – find out more here) but crucially we have seen more and more clients in our buildings, conducting their meetings and training in a mature, safe and secure manner. Nobody has been on edge, no one has misbehaved, everyone has followed the rules. The result? Happy guests and an environment that works without putting anyone at risk.
As we move through the stages out of lockdown we're looking forward to being able to welcome more and more guests through our doors for all kinds of events. We're ready to welcome you with the promise that Covid-19 or no Covid-19, safe, seamless and successful events at thestudio are here to stay, just like they have always been.
Happy Global Meetings Industry Day!