Be Bold for Change
Posted on 08 March 2017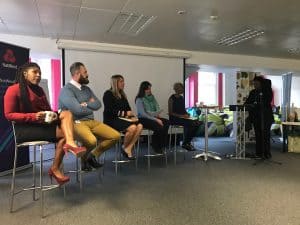 This years' International Women's day is all about the world of work. Calling on all the wonder women in the area, NatWest held their inspiring #BeBoldForChange event today and thestudio have had the pleasure of hosting it.
Challenging the status quo, pushing for change and raising awareness are hot on the cards when it comes to highlighting rights, opportunities and inspiration. Especially within the international minefield of employment. But this event is not just about drawing attention to our daily trails, it's about celebrating, celebrating women's momentous contributions to societies all over the world.
Today we …
Applaud all the powerful, inspirational, iconic women who have helped shape cultures and fashion a better place for everyone to live equally.
Today is a special day, not just for women, but for mankind as a whole. Working together as one solid unit is the only promise we have that drives change for this generation and the next.