Cheque Please!
Posted on 25 August 2016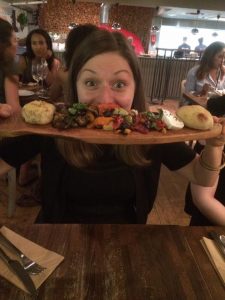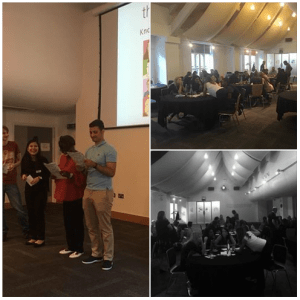 We all can relate to the importance of a get together, be it family or friends. But for a lot of organisations, including ourselves, we see the value in getting our
studio
team together. So last Wednesday, we did just that! With a handful of new
studio
family members and a
new venue
on the ever brightening horizon, our quarterly round up couldn't have been timed better! Check out what we got up to…
We learn…
To kick off the session the team were presented with all things studio from none other than our
delightful directors
. Could you have guessed we're forecasted to have had a
whopping 137,000 customers
by the end of this year! Now that's a big number!
We explore…
Let's face it, self-introductions are always a bit awkward, especially if you're new. So it was time to call in the big guns… an ice breaker to the rescue! Partnered randomly with someone we may have not worked with directly, we were left to our own devices to find out
3 interesting facts
about each other. From missing bones to filming the
Duke of Edinburgh
, these 'on behalf of' introductions were both insightful and hilarious!
We achieve…
Keeping the team amused and engaged after a hard days' work was high on the cards. With a studio themed pop quiz distributed and the fire of friendly competition raging in our bellies, we had an all-out battle to see who knew the most about our past, present and future! Team Mixed Bag took the title of studio encyclopaedia, closely followed by Just here for the Pizza.
We connect…
As the night drew to a close, there was only one thing that could solidify our
bond
further: pizza. So it was off to
Zizzi's in the Mailbox
(who have a deliciously diverse menu!).