Jamchester 2017
Posted on 23 June 2017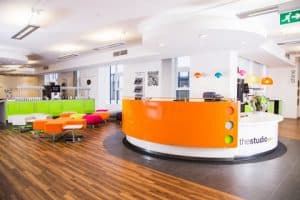 Selling out in 2016, thestudiomanchester are excited to once again welcome Jamchester through its doors!
It's Jamazing…
Not quite sure what Jamchester is about? One thing's for sure, it's not a festival dedicated to jam! Presented by Gameopolis and HAC100, we introduce the UK's biggest professional game jam, a weekend long event offering industry professionals the perfect opportunity to let their imaginations run wild. Get your creative juices flowing as you compete either in a team or as a lone wolf to create the best game. Rome wasn't built in a day, so you've been given two to craft your masterpiece!
We're Jammin'…
Not for the faint hearted, this game building extravaganza is a 24hr event! Guests will be working round the clock on their precious projects. Last year Jamchester welcomed a whopping 200 attendees and received a staggering 39 video games! Whether you love gaming or are a curious kitten, check out last year's marvels by clicking here… thestudio
To All Gamers…
Here at thestudio, we really value being customer focused. Whether you're new to our meetings and events spaces or have stuck by us since our Orange days, we're always super excited to see the return of clients' year in year out. To everyone competing this weekend, a massive good luck from thestudio team.