New Teas for Twentea Twentea
Posted on 06 February 2020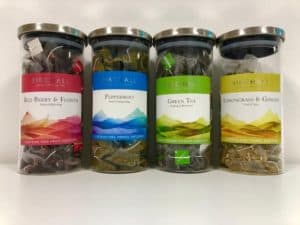 "Tea to the English is really a picnic indoors."
-Alice Walker
It's no secret that us Brits love a cuppa. Whether it's a quick brew before heading out the door or enjoyed with a myriad of cakes and bite sized sandwiches, tea drinking is an undeniably huge part of our culture. So important in fact that we've got some big news to share with you…
BIGGER, Better tea selection…
If you ask us what year it is, we'll say it's Twentea twentea! That's because we've introduced a new variety of Birchall teas across all our venues. Whether it's a caffeine boosting English Breakfast, refreshing and distinct Earl Grey or a stomach settling ginger and lemon, we've got you covered. In this turning over a new leaf, there's even red berries, green tea, chamomile and peppermint to choose from.
Why Birchall?
With 5 generations of tea expertise's in its basket, its no wonder Birchall has won so many great taste awards. Aside from the spectacular flavour, Birchall has a strong sense of sustainability and environmental responsibility.Their tea bags are compost friendly, better still they're MICRO PLASTIC FREE! The importance they place on innovative ways to reduce impact really resonates with thestudio's core values. We're always looking at ways to add something a little special to your customer journey with us.
Fancy a cuppa?
Win a box of Birchalls tea by following @studiovenues on twitter and RETWEET to enter! (Only till 4pm 6th Feb)
Mug to glug…
Nothing short of a hug in a mug, not much beats a good cuppa. We want your tea tasting opinions, tweet us @thestudio. If you'd like to find out more about Birchall tea click here… And remember, you're always welcome to pop in and join us for a brew!