thestudio continues support of Manchester's Wood Street Mission
Posted on 03 February 2023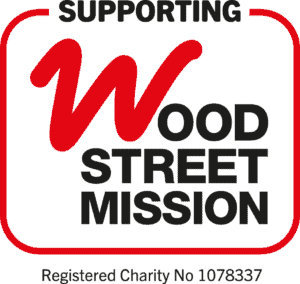 We are delighted to be further developing our ongoing support of local Manchester children's charity Wood Street Mission and we hope you can join us!
Wood Street Mission supports families struggling on a low income in Manchester and Salford, with practical help and projects which work to improve children's life chances. All services are free for families to access and the charity helps around 4000 children each year whose lives are impacted by poverty.
One of these is Smart Start which provides new uniform and kit for children for school, to help them fit in and achieve their potential.
In order to meet the cost of sending their children to school many families cut back on other day to day basics or get into debt which affects the quality of their lives. Throughout the year through Smart Start families can order new school uniform to be delivered direct to them at home. Wood Street Mission also provides other school essentials such as rucksacks, stationery, sports kit and winter coats thanks to new and good quality used donations of these items from their supporters.
We are making a monthly financial donation to this project and raising awareness in our Classroom and other venue spaces about the positive impact of the project and ways to support it.
Every child deserves the opportunity to fit in and achieve at school and together we can provide the right start. You can help us support Smart Start and local children by making a donation.