winter pick me ups…
Posted on 03 December 2018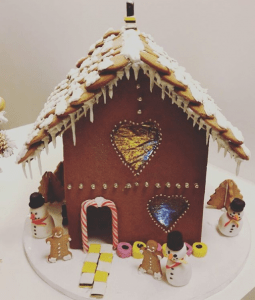 It's dark! And with the darkness sets in an undeniable urge to retreat, armour yourself in the cosiest of clothes and surrender to your duvet. Trust us, you're not alone! The sunny days of afternoon teas and wicker basket picnics feel like a hazy memory. It's painful to waving good bye to that sun kissed glow you've worked on all summer, but don't worry, we've got some tips to stave off the winter blues…
Energy boost…
Cold weather and comfort foods go hand in hand but before you help yourself to that second serving of that dangerously delicious lasagne, remember balance is key. Our energy levels during the day are greatly influence by the quality of our sleep, food and our hydration levels. So, before you comatose on carbs, get some iron rich greens will help you power through the fatigue!
Goals…
"If you can see it and believe it, it is a lot easier to achieve it." – Oprah 
Visualisation is a powerful tool. It's proven to boosts confidence, reduces stress and increases positivity! Imagining your achievements to come is only half of the process. Forget saving your resolutions for the new year, this new focus will help you overlook the looming snow days.
For a limited time only…
Pulled out your thermals at the first sign of a falling leaf? Find comfort in the promise that there will be another (hopefully hotter) summer in the coming year. Alternatively, how about all the positives this season brings. Short of ideas? How about hot chocolate, cosy clothes and unwrapping presents!
Get Christmassy…
This could be the solution to everything! For many it's the most wonderful time of the year, it would be scandalous to not to play some festive classics in the office. Christmas brings along a fantastic season of gift giving and over indulgence. Even if you're a bit of a Grinch, it's proven that doing good makes us feel good. Fight off the winter blues by making someone else smile… you'll definitely win a good citizen award from the ghosts of Christmas past.
Time to cosy up…
HYGGE! This Danish tradition of wellbeing through all things cosy. So, if you've sought refuge in a blanket on a cold day and enjoyed a hot soup to go with it… you've been unknowingly practising "hoo-ga". Scandinavian countries are notorious for their sub-zero winters, even still they rank as the some of the happiest places in the world! Must be all thanks to Hygge. On that note… time to grab a hot chocolate!
Whether you're a winter baby or love the sun, we wish you a fantastic season!