4 easy ways to get giving…
Posted on 05 September 2018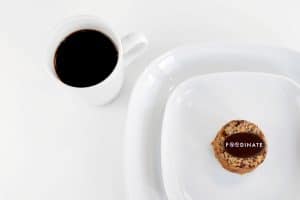 Do you live by the mantra: happiness shared is happiness doubled? It's no secret that doing good makes us feel good but with our busy work, family and life schedules, it can seem impossible to commit ourselves to anything else. Rest assured, without dedicating too much time and effort you'll be able to feel a meaningful connection with your local community. Winter is coming! So, let's warm the hands and hearts of those in need with our 4 easy ways to get giving this #internationaldayofcharity!
1. Backpacking…
Remember those school days spent bringing in shoe boxes to stuff full of possible keep sakes and handy items like toiletries, treats, anything you might think of something someone might enjoy or use? Well now you can give your unused backpacks a new lease of life! Filling it to the brim with essentials, your handy bag of donations is guaranteed to make a positive impact. It's a great team spirit exercise too.
2. Moan jar…
It's true, the British are partial to a bit of a moan, weather being the major bane of our lives! Here's a thought… why not create a notorious jar for those expert whiners? By collecting spare change every time there is an outcry, you'll have a full jar of petty cash in no time! This could then be donated to a local charity of your choice! Simples.
3. For the love of food…
Did you know you can get those feel good generosity vibes just by remembering to pick up the bread and heading to the supermarket? It's true! Ever noticed that empty trolley strategically stationed near the checkouts? They're usually for people like us, on the usual milk run, to donate anything we've bought. It's a nice touch and easy to get involved in.
4. Fancy a drink?
There's something magical about hot drinks. They feel like a warm hug on from the inside out and give you the energy to start your day or end it just right. You could ask a local in need if they fancy a hot drink instead of providing spare change. En-route on your morning coffee run, maybe grab an extra cuppa and share the love.
We love the cities we get to call home, that's why thestudio works with a variety of local charities! If you're interested in what we do, please click here to find out more. We hope you find our quick easy ways to get giving inspiring! Good luck on your generosity quests!