Christmas, a time to give…
Posted on 20 December 2018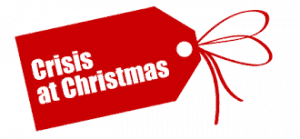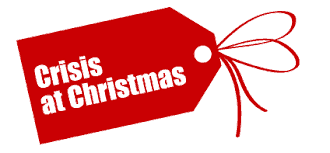 Everyone needs a safe space from time to time, a place where you can recharge, restore and refill your positive energy. We've had the opportunity to offer just that, by welcoming homeless support charity Crisis through our doors this Christmas for the third year running.
Crisis do amazing work in leading those experiencing homelessness into a better life. By offering guidance to poverty sufferers, Crisis provides the support they need to empower themselves to create a positive change through education, support, employment and health. Our doors are open this week as the host venue for Crisis@Christmas, offering health and wellbeing support along with company, warmth, hot drinks and turkey baps with all the trimmings.
If you're interested in finding out more about Crisis's work with the community, please click here to visit their website.
Cathedral Christmas lunch…
This Saturday our chefs will be putting in some voluntary overtime to cook off a fantastic feast! In the spirit of Christmas, we'll be dishing up 300 freshly cooked Christmas dinners for those in need at St.Peters Cathedral … a hot meal, some friendly faces and a place to be safe and warm for those in difficult and challenging circumstances.
Not just for Christmas, an extra slice…
Did you know, in an attempt to crack down on food wastage, thestudiobirmingham has been donating all leftover and excess food to Let's Feed Brum? An amazing 4000 meals have been provided over the last couple of years. Let's Feed Brum are a fantastic Birmingham based charity who aim to help alleviate poverty one meal at a time… Serving up delicious hot meals, the opportunity to restock on essentials and a chance to connect with other people.
If you'd like to know more about the charities, we currently work with through out our locations please click here.
We wish you all a wonderful Christmas break full of festive cheer, we look forward to welcoming you in the New Year and sharing with you another exciting studio year in 2019.